MA Project GDE750 20/21
MA Project Week 6: Idea generation, preliminary and developmental work, iterative design solutions
Frances Approach to Minority Groups
https://www.independent.co.uk/news/world/politics/how-french-law-makes-minorities-invisible-a7416656.html
It seems that France has a very out dated legal system and the French state's policy rejects any reference to 'national, racial, ethnic,religious or linguistic minorities. The idea is based around the thinking that the state should interact with the individual only and not communities or groups so that everyone has equal treatment. "Absolute Equality" is the way that they think can guarantee complete integration for all citizens.
As a result of this thinking, they do not take any measures for ethnic, religious or linguistic groups. This sounds great but in reality, this "rendered minorities invisible and brought systematic forms of discrimination."
"Legally, the constitutional principle of equality has been interpreted as prohibiting the government from collecting data or statistics on the racial, ethnic or religious backgrounds of its citizens, in any context. This means for example that the socioeconomic status of groups across any indicators based on racial, ethnic, religious or other grounds is unknown, and that the national census does not include any questions about race or ethnicity." – independent.co.uk.
What does this mean for my project?
I cannot talk about my desire to help a minority group, I can only talk about newcomers or non-french speaking children for this project when pitching it to the French government, funding bodies or schools. I must be careful about this. I can mention refugees, asylum-seekers and migrants but I cannot mention race in any way.
Here is another useful article on French Race Policy – https://www.brookings.edu/articles/race-policy-in-france/
Different Schools Intranet systems
Moving subjects slightly, I would like to have a look at a couple of other school intranet examples so that I can see whether I might be able to integrate my platform into them and if not, what are the other alternatives and what features are they likely to have.
School Box
https://schoolbox.com.au/school-intranet-software/#k12-solutions1
The school intranet has been traditionally thought of as a place to distribute information. But when you shift this mindset to thinking of this software as an engagement platform for knowledge-sharing and collaboration; you will be able to create a learning experience that will empower and excite your young learners.

Schoolbox
Schoolbox is trying to reinvent the old image of the school intranet system. It is trying to encourage a really interactive and collaborative platform where teachers and students can share ideas and files. Schoolbox advertises the safety and security of the platform and its features include: Document and file sharing, Staff records, the sharing of teaching information, being able to personalise learning and also being able to integrate third party school apps.
How is this relevant to my project?
It is worth noting that this intranet system has a ability to integrate apps onto it. This could be a great structure for my platform. If I came up with an app that could be integrated onto all intranet systems, then this would enable schools to easily introduce my program into the school systems. The only problem is that I am not sure if all schools will be using such an up to date intranet system.
Other key features
Some other key features include image galleries, document storage, surveys and forums, a homepage builder and a secure intranet with a single sign-on.
Axero Solutions: Communifire
https://axerosolutions.com/intranet-software/education.aspx
"Communifire's social intranet is a place where faculty and students alike can collaborate on common goals and exchange ideas freely. Create a workspace for a group project, quickly identify experts for a research panel, publish important news about campus events or grant application deadlines—your community can access important information 24/7, from any device, and keep their fingers on the pulse of campus life."

Axero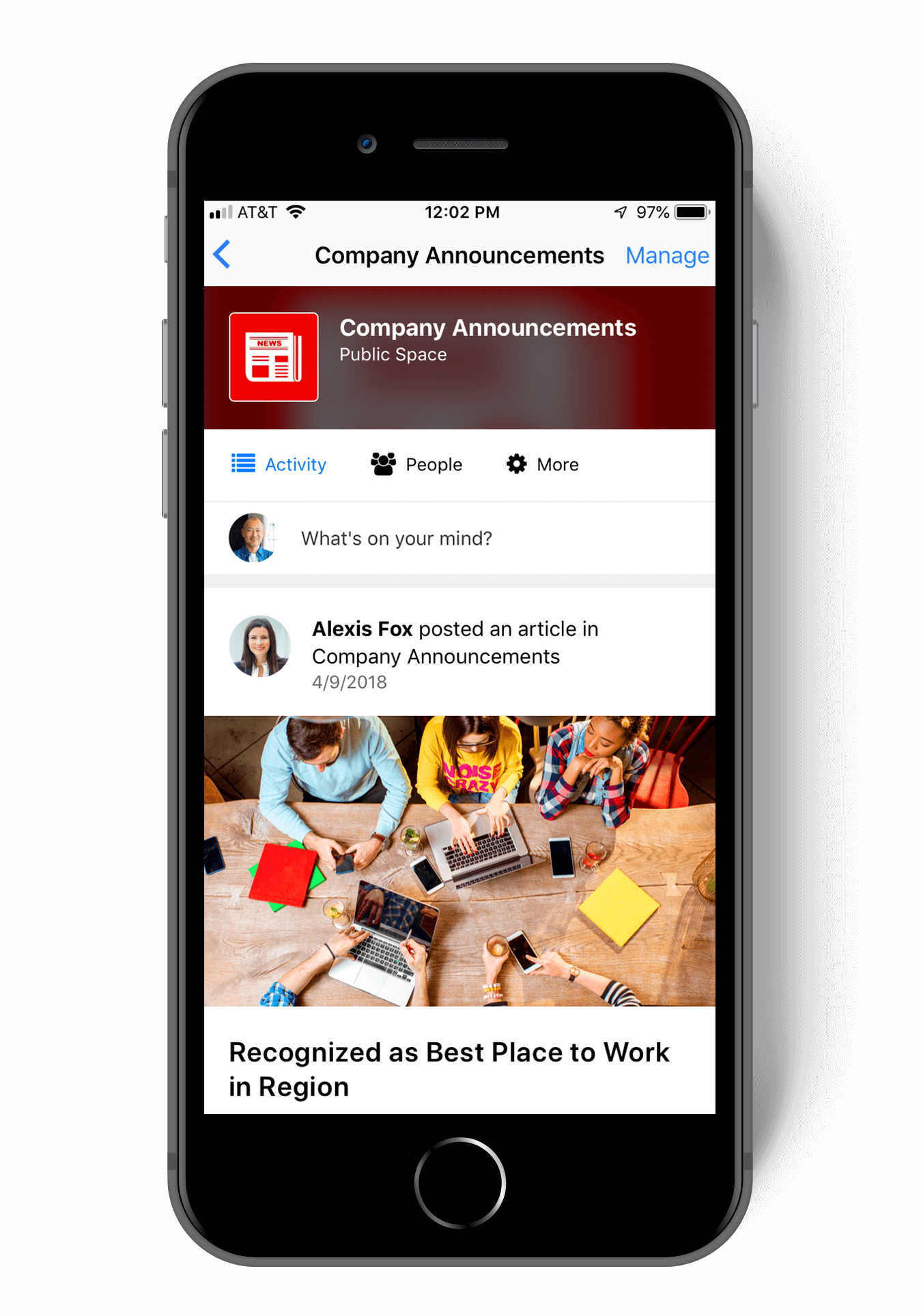 Again this is a very modern intranet system that was produced in America. I chose to look into this one because I thought it would give me some insights into some of the functionalities they have used to get some inspiration for my project and not really to use as an example as a software French schools might have in place as I am fairly certain they would not have something like this.
What is it all about?
This intranet focuses on the social aspect of the intranet platform. It looks at how students in college and university communicate on an instant messaging system.
The key features seem to be
It is aimed at educators, administrators and the students. It says that it is a 'community hub that feels like the campus square'. It also says that the platform makes learning easier as it is the 'ideal place to store information that supports student learning. From this sense, the platform is a bit like canvas. The employee directory is quite a good concept, meaning that you can reach out to anyone on the campus so you can talk with specialists in the university or college. You can also share posts a bit like on Facebook and when someone searches for your name, all the posts that you have created will come up too. The main feature seems to be the fact that you can work together from anywhere in the world.
How is this relevant to my project?
Having researched this platform I don't think it is really relevant to my project as it is aimed at a much older and more corporate audience. I think there is too much information on the platform for children and many of the features are not necessary. Another thing is that it is advertising the platform as something that can be used anywhere in the world, however, the children on the Réuni program will only be able to use this platform when on school computers and on school grounds. They will need to be directly connected to the school VPN. This is so that the administrators, teachers and program leaders can control the usage. Communifire has a telephone application also which would be great for university students but for children from the age of 11-16, this will not be appropriate as not everyone will have a compatible mobile phone.
Claromentis
Claromentis advertises itself as an Intranet software for the education sector. They seem to be pushing the concept of e-learning on the website. Whether this is due to the current pandemic and the fact that many people are being forced to work from home or at a distance, or whether this has always been a unique selling point for this particular software I am not sure.
Features
The features include being able to post staff announcements, e-learning, scheduling staff meetings and events, targeting the right content at the right people, the ability to create extranet areas that you can personalise easily. Management of user directories and SSO. It says that you are able to securely collaborate on projects, automate the process of e-forms and workflows and finally, the ability to store confidential information securely. One thing I can pick out of this
How is this revent to my platform?
One thing I think is interesting to pick out of this is the ability to direct the right content to the right people. "Colleges, schools, and universities often have a significant number of stakeholders to communicate with. Our content management system allows you to target communication and information to the relevant people, providing them with their own personalised intranet." I like the concept of allowing each child to have their own personalised space that they can customise and also only receive the information that is relevant for them.
I also like this drag and drop content management system for the administrative side of the site. This can allow the different schools to have a bit of flexibility with how to display the content and what they display to the students using the platform.